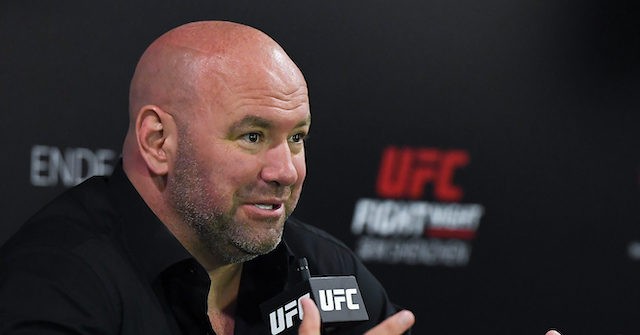 UFC president Dana White eviscerated the media during a recent interview on The Volume's Colin Cowherd Podcast, saying most reporters are "full of shit":
UFC President @danawhite kept it real with @ColinCowherd pic.twitter.com/oOXUn0ofek

— The Volume (@TheVolumeSports) April 22, 2021
A transcript is as follows:
COLIN COWHERD: Do you need the media?

DANA WHITE: That's a great question. I'm very combative with the media because they are full of shit. It makes me crazy, so I don't read anything anymore. I try to stay away from it. I think we do need the media. I think the problem is today determining who is media and who is not. Anybody who can create a fucking website now, considers themselves media or if they have an Instagram, now they can become media. Most of these people are full of shit and have no place writing or talking about anything. But there are some real good media people out there still.




View original Post